GET RID OF FRIZZ, FLYAWAYS & STATIC AT THE TOUCH OF A BUTTON
You spend hours prepping, blow drying, and styling your hair - only to have your perfectly smooth strands puff up as soon as you step outside. 
You end up looking like a lions mane. Sounds familiar?
Our Anti Frizz Ionic Pro Brush is the
perfect solution
without the hassle.
ALL BENEFITS AT A GLANCE
✓ Visibly shiny hair at the touch of a button
✓ Instantly removes frizz, flyaways & static
✓ Smoothens split ends by closing broken hair cuticles
✓ Better hydrated hair by sealing in moisture 
✓ Minimizes heat damage by speeding up drying time
✓ Heavily reduces greasy hair & makes it shine
HUMIDITY- AND FLYAWAY-PROOF YOUR HAIR THIS SEASON
WHAT IS IONIC-TECHNOLOGY & HOW IT WORKS
The root cause of messy hair is the unbalance between positive and negative ions in the hair, caused by low temperatures, dry air, blustery winds, towel-drying or

 
dry central heating indoors.
Our Anti Frizz Ionic Pro Brush emits negative ions into your hair giving them back

 

instantly the shine and smoothness

 

they deserve.
NO HEAT BRUSHING THAT DELIVERS INSTANT RESULTS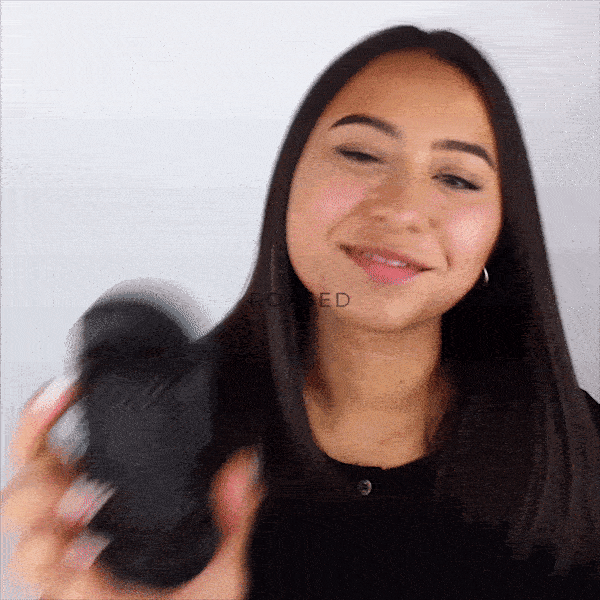 Features:

IONS TECHNOLOGY- This helps condition, smooth and make your hair shinier, while reducing frizz and static.
SCALP MASSAGER- Built in vibration, massages the scalp and promotes blood circulation, relieving stress. Uses 2*AAA batteries (not included).
High-End Detangler Brush- Anti-static stainless steel bristles glide through all hair types, while round ball tips gently massage your scalp. The ergonomic soft grip handle fits comfortably in your hand ensuring an excellent grip experience.
Unique Mouse Round Brush Design- All the tips of our Anti Frizz Ionic Pro Brush are smooth and seamless, avoiding damage to your scalp or pulling hair during use. Tip has a larger contact surface and gently protects your scalp.
Portable Design- The brush is compact, lightweight and portable to carry around anywhere. It is easily detachable to clean each part easily.

Anti Frizz Ionic Pro Brush Includes
1x Pro Brush
1x User Manual 
LOVED 
BY PROFESSIONAL HAIRSTYLISTS

AS SEEN IN:
Works well!!How could a hair brush really offer so many improvements to my hair? It seemed a little gimmicky. Though I was very quickly won over. After just a few strokes, I was surprised by how soft my hair was feeling (to the point where my husband kept laughing at me because I wouldn't stop touching my hair..) I also like the design very much!
The quality is excellent Comb soft, hair does not pull. Easy to hold in hand. Works on two batteries. I recommend to buy from Deals Gallery simply the best deals out there.
Talk about a hairformation ✨💁🏻‍♀️Loved using this hair ionic Pro brush. Seriously left my hair so soft and shiny!!!!!
super effective! I'm super stoked, yes it does knock the static out. It also smooth my hair and about 90% of flyaways lay down and gives my hair a bit of a shine. I freaking love this, I'm super impressed and I highly recommend!
The brush is effective, (to turn on the button to hold and and it lights up green and some sound comes from Combs, And if you press the button again, then the blue color lights up and then it gets a little vibrate, I can say one thing that after the first use the hair is smooth, they are in principle always straight and frizz free